About the Millennium
Do not look for an office, but a stable port for your business. The Millennium will offer you the ideal background for undisturbed work, representative spaces for important business meetings and you will always be literally at the centre of events of the entire city.
Parking in the centre of Liberec
Large entrance hall with a reception
Own bicycle storage
Terraces overlooking Ještěd
What is
available?
Large lobby
Own entrance hall with a reception
Bicycle storage
Cafés and business premises
Terraces
Almost 450m2 on the entire top of the Millennium complex serves mainly for relaxation but you can also use them for corporate parties or team building. From there, you will see the entire city of Liberec.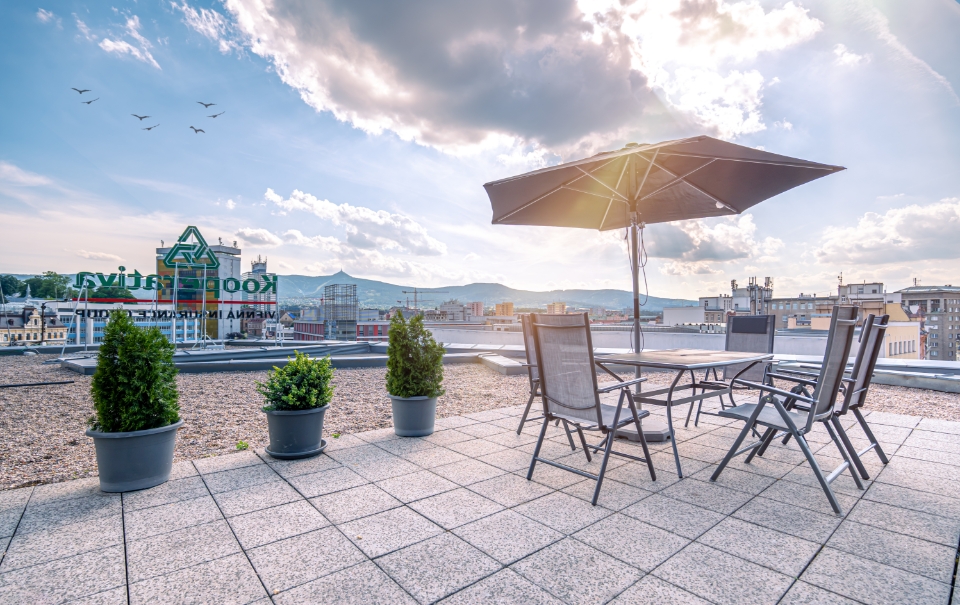 Access to public transport
If you prefer to use public transport, you will be thrilled. The Millennium building is directly adjacent to the main traffic stop on Fügnerova Street. From there, you can get by a tram or taxi or a coach to Prague.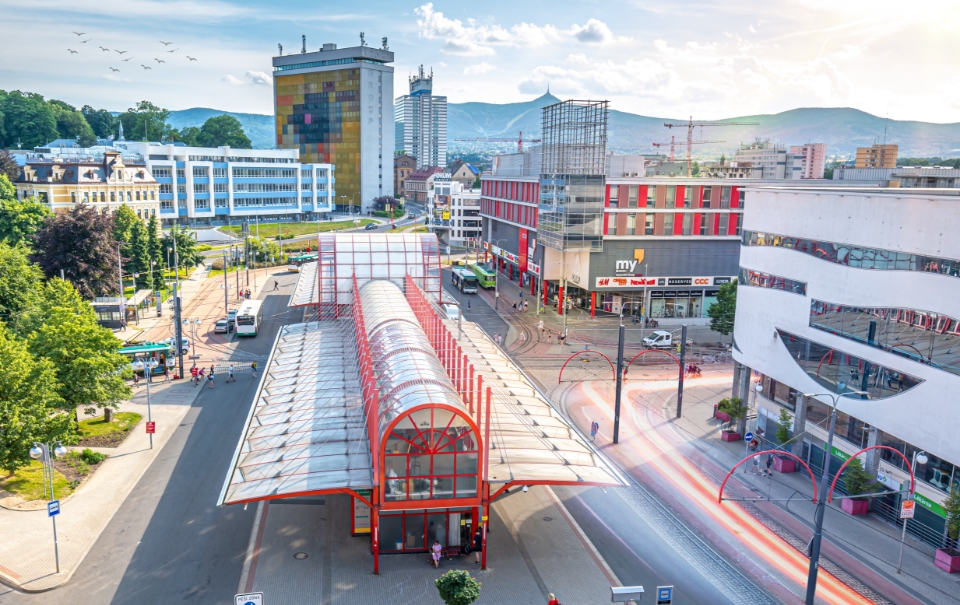 Parking
Neither you nor your clients will ever have to deal with parking problems. 130 parking lots in the underground garages are there for you. No more searching for a place or a fine for bad parking. There are no problems like these in the Millennium.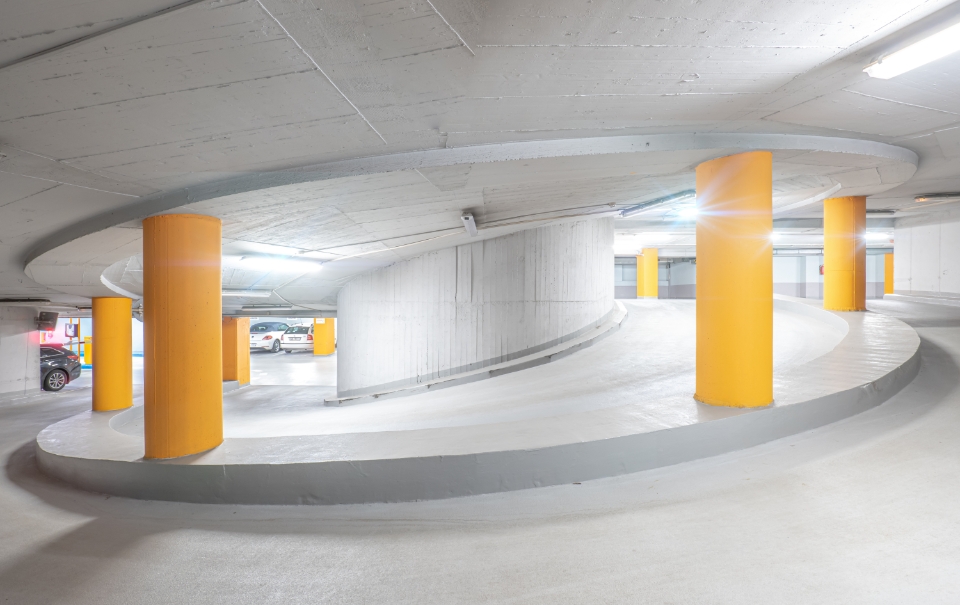 Reception
Upon entering the complex, you will be greeted by a large modern reception whose staff will always be glad to guide your clients directly to you, so that they never have to look for you. In addition to the reception, there is also a spacious lobby so while waiting for a meeting crowding is out of the question.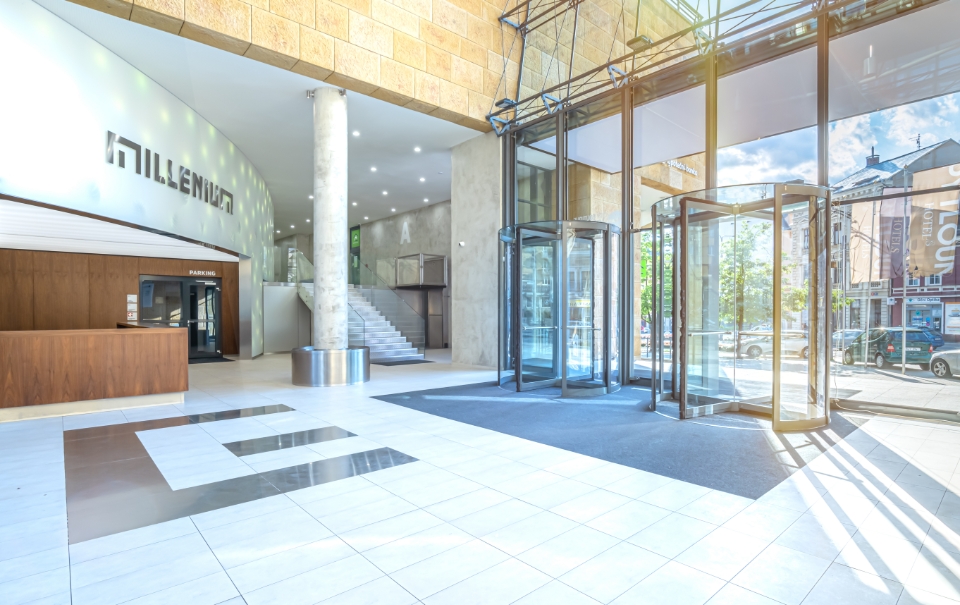 Office space
There is more than 11,000m2 of office space for rent. Two elevators that will take you almost to the door. Equipment, air conditioning and the option to customize the space is a matter of course.